"…even bodies of children were lying lifelessly on the floor."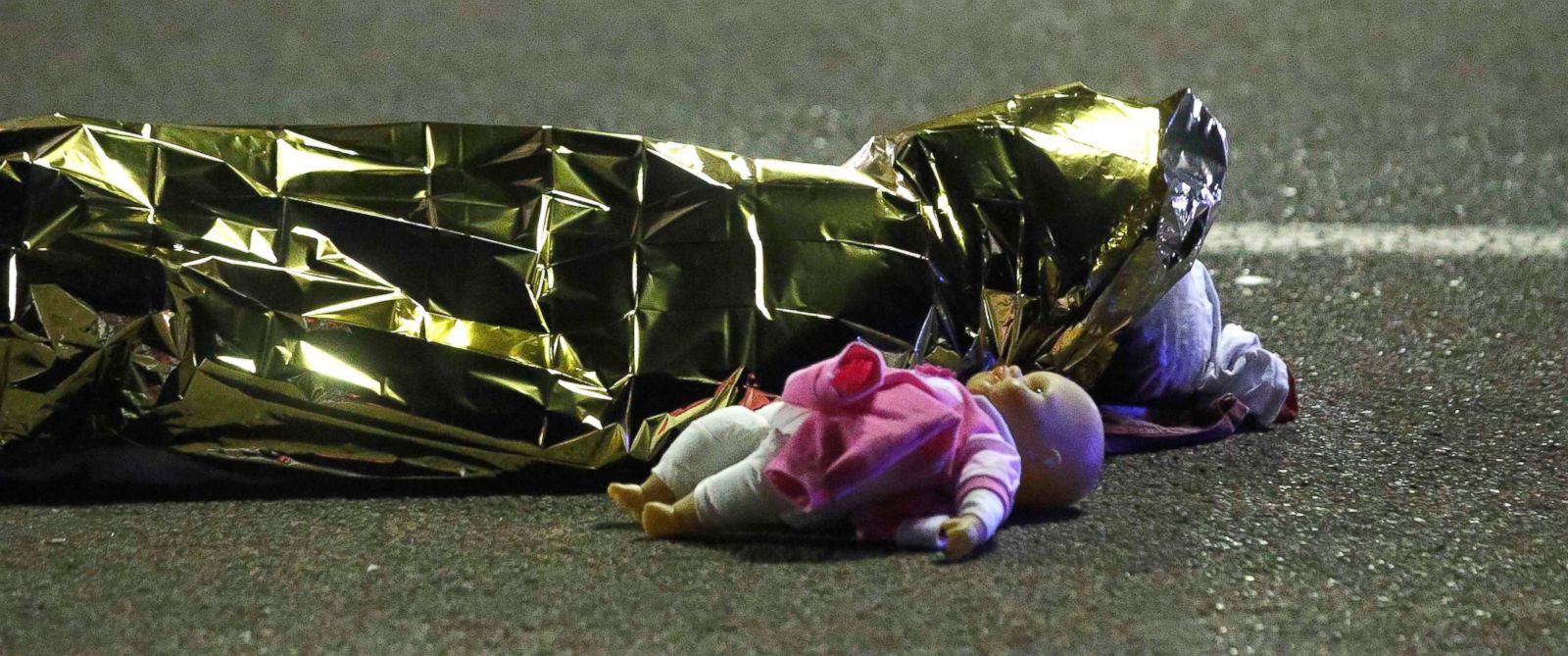 France was brutally attacked yet again on 15th day of July.
A truck ploughed into a crowd in the French Riviera resort of Nice, killing at least 84 and injuring scores in what President Francois Hollande Friday called a "terrorist" attack on revellers watching a Bastille Day fireworks display.
The attacker struck after a day of military pomp and ceremony in Paris — where armed forces, tanks and fighter jets swooped down the Champs Elysees avenue — and spectacular firework displays.
France had just had a sigh of relief and was in celebration just after the recent conclusion of the Euro 2016.
No terrorist group has owned up to the attack yet but Hollande says that the attack is of an 'undeniable terrorist' nature.
Robert Holloway, an AFP reporter who witnessed the white truck driving at speed onto the seaside road, described scenes of "absolute chaos".
"We saw people hit and bits of debris flying around. I had to protect my face from flying debris," he said.
– 'Horrific terrorist attack' –
This is the third major attack on France in 18 months.
An Australian caught up in the chaos, Emily Watkins, told the Australian Broadcasting Corporation that while she saw the truck she did not realise what had happened.
"There was a lot of screams coming from ahead of us where the truck was," she said.
"People were tripping over and trying to get into hotel lobbies and restaurants or car parks or anywhere they could to get away from the street."
The street was sealed off and people instructed to stay indoors.
The driver of the truck was shot dead and a photo of the truck emerged online showing its flat tires and was riddled with bullets at the front leaving scores of bodies lying on the ground.
Authorities said they found identity papers belonging to a 31-year-old French-Tunisian citizen in the truck, as well as "guns" and "larger weapons."
This attacks have had a huge blow on the country's tourism.
A concert by Rihanna that was going down on Friday was cancelled due to the attack.
China offered "condolences" and US Republican presidential hopeful Donald Trump postponing the announcement of his pick for running mate because of the attack.
US President Barack Obama condemned "what appears to be a horrific terrorist attack"
Hollande announced he would extend France's state of emergency for three months in the wake of this latest attack and "step up" the government's action against jihadists in Syria and Iraq.
watch the video here