One week after the Bahati and President Uhuru infamous unseating, the singer is being recognized by the only person who counts in this- First Lady Maragret.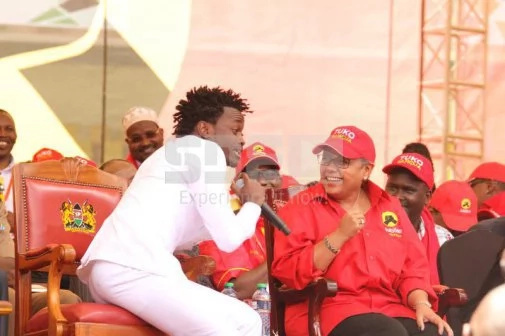 On last night's Citizen's 10 over 10 show, Bahati revealed that First lady was so impressed that she called him to State house for a visit.
State House officials called me on Tuesday. They informed me that First Lady Margaret Kenyatta had never witnessed such a performance before. I even got an invite.
The signer revealed on the show.
He also claimed that he has been promised yet another performance with the first family.