January was celebrity feud month as dozens of stars spent the beginning of 2016 fighting with one another. The list below includes just a few of the A-listers who were in altercations with other famous people last month. See the biggest celebrity feuds below!
1. Kanye West vs. Wiz Khalifa and Amber Rose West went off on an epic Twitter rant after Khalifa accused the rapper of stealing the name of his latest album, Waves, from an imprisoned hip hop artist. West insulted Khalifa's music, his baby mama Amber Rose, and brought their nearly three-year-old son into the discussion. Khalifa has subsequently bashed West from the stage of his recent concerts, but Rose, who had dated West for two years, hit back the hardest when she insinuated via Twitter that the rapper enjoyed "fingers in the booty."
2. Rob Kardashian and Blac Chyna vs. Khloe Kardashian: After Rob began dating Chyna, a Kardashian family nemesis, Khloe tweeted "Never Go Against The Family," which was presumed to be directed at her little brother. Khloe's dissatisfaction with Rob dating Chyna was seemingly confirmed after she later kicked him out of her house. Upon discovering that Rob and Chyna had been staying in her home and partying while she was away for a few days, Khloe reportedly told the two to "get the hell out," and Rob has not been allowed back in the house since.
3. 50 Cent vs. Meek Mill: The two rappers' ongoing feud really heated up in January when Mill released his new single, "Gave 'Em Hope," in which he insinuates 50 Cent might be gay. The two then engaged in an Instagram battle that led to 50 Cent posting a fake obituary for Mill's supposed "death." This past weekend, 50 Cent got the crowd at his concert to chant "F**k Meek Mill."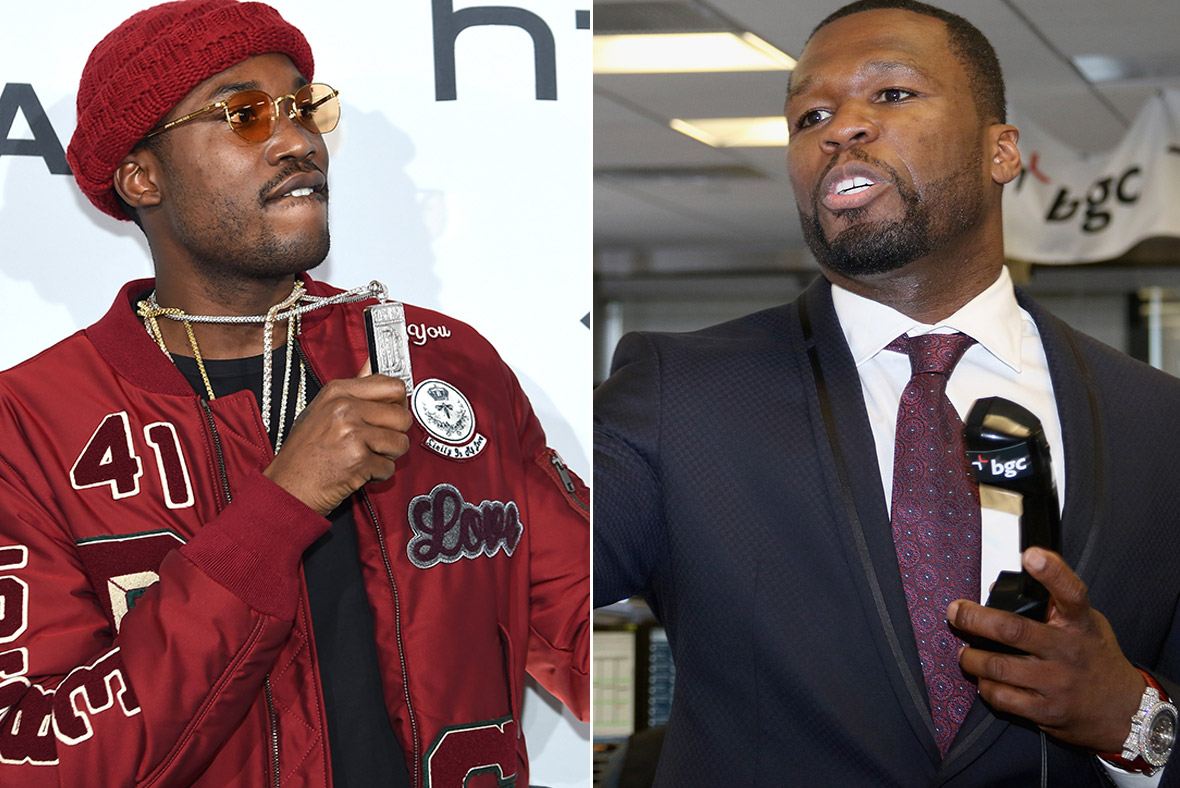 4. Nicki Minaj vs. Farrah Abraham: After watching an episode of the reality series "Teen Mom OG" in which Abraham goes on a tirade against her mom, Minaj tweeted, "Farrah is a c**t to her mother." Abraham then responded to Minaj by insulting her music, leading to a back-and-forth Twitter battle in which Minaj called Abraham the C-word several more times.
5. Drake vs. Meek Mill: Mill makes a return appearance on the list, thanks also to his beef with Drake. Their battle has been brewing for months, but this past weekend, each rapper released a new diss track. In Drake's "Summer Sixteen," he boasts about once having taunted his rival by blasting his own music outside Mill's hotel room. And in Mill's "War Pain," the rapper alleges again that Drake doesn't write his own lyrics.