Form Four students from Lenana High School refused to sit for their internal mock examination on grounds that some of them had the exam leakage.
The students told their principal Willy Mwangi they would not sit for the exam with the culprits who were in possession of the papers.
The suspects were later revealed and sent home pending further disciplinary action.
In the suspension letter addressed to the accused students' parents,Mr. Mwangi stated that he had to take the necessary measures to avoid any chaos in the school given the ongoing unrest in schools countrywide.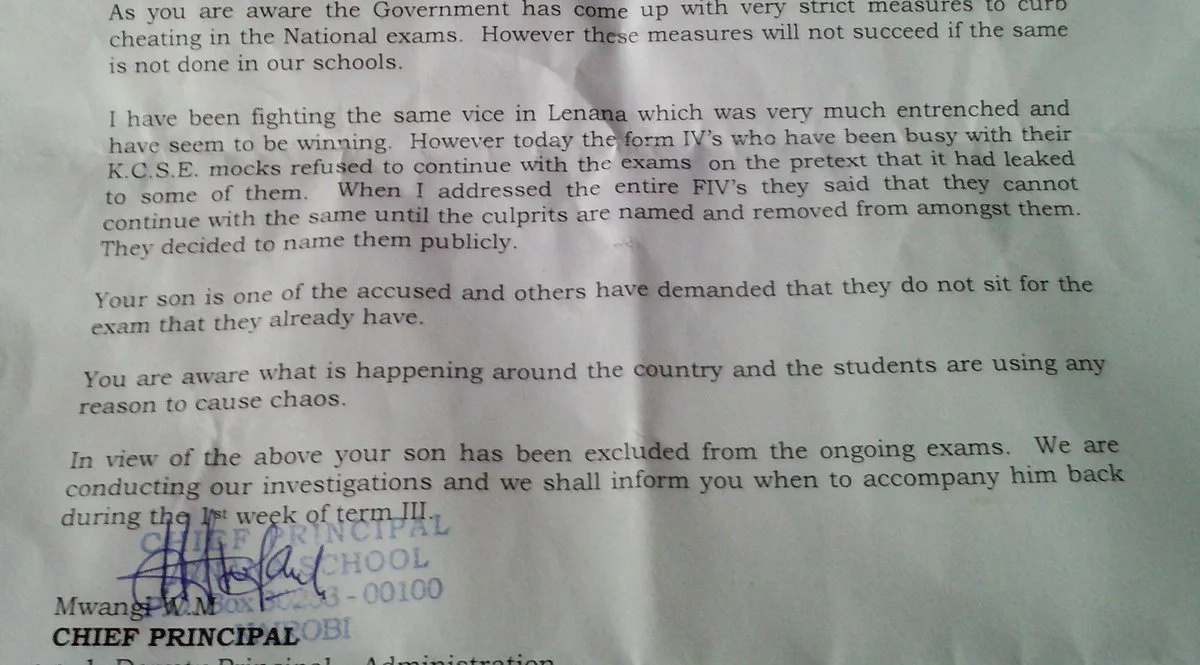 I suppose we should see other students emulating this wise move by their counterparts from Changez rather than using violent means to voice their grievances.