Guess it's true when they say 'siku ya mwizi ni arobaini'. And there is a couple in Langata that know this all to well.
A husband and wife were caught red-handed shoplifting at a Cleanshelf supermarket  in Lang'ata early Tuesday morning.
What is alarming is that the couple seem to be in their late 40's. And this is not the first time they have supposedly carried out such a shameful act, They were caught a few months ago stealing electronics at Eastmatt supermarket
The situation took an interesting turn when the management gave the couple a deserving punishment
The supermarket security paraded them outside the store with the goods that they had stolen.In their hands, they held up high posters reading 'I am a Thief'.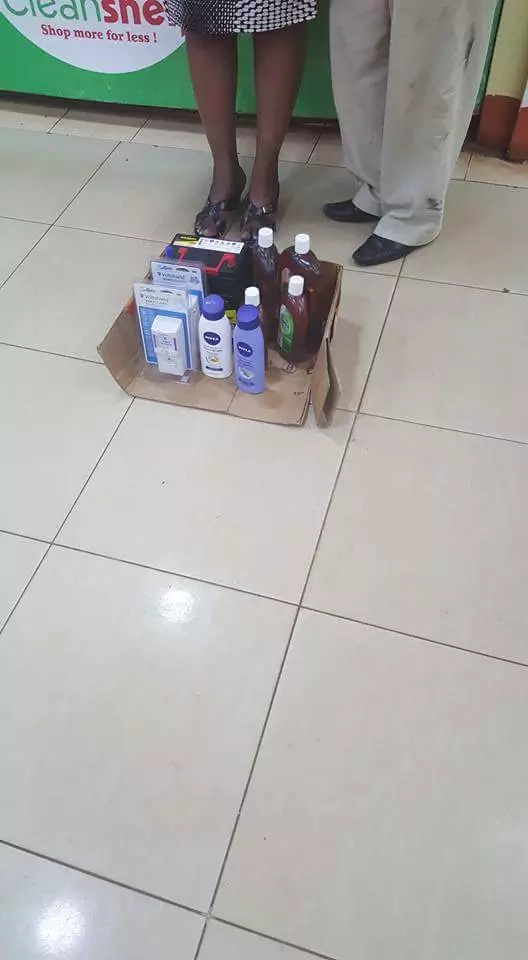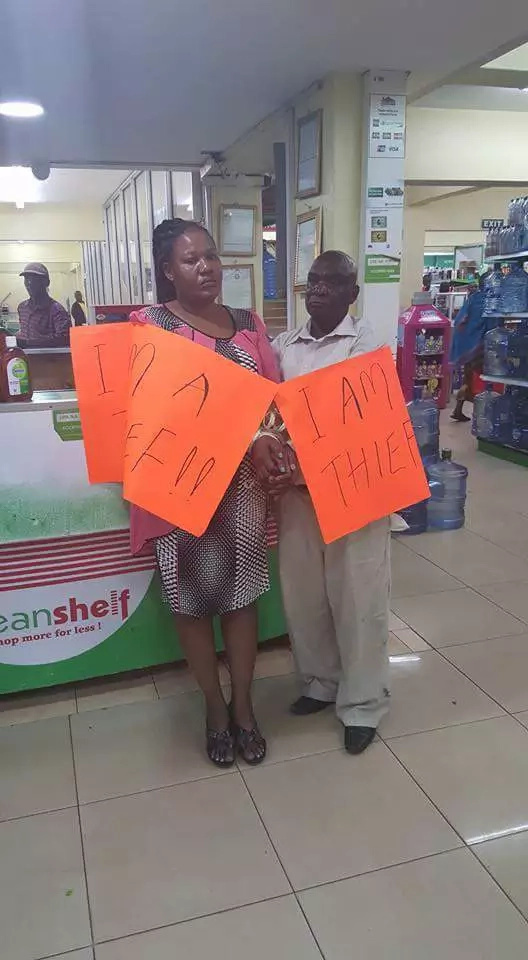 It is true that economic times have been hard for most Kenyans. the couple were just trying to provide for their family