Neo soul singer Eric Benet offered his support to David Justice yesterday by tweeting  "My man at @23davidjustice is tweeting some truth dis' mornin'!"
What's common between them? They are both ex husbands of Hollywood superstar Halle Berry.
His comment came after David Justice spent the morning ranting concerning reports that he physically abused Halle while they were married. A very worked up Justice tweeted:
"Reading the latest Halle Berry Reports,it wasn't me who hit Halle causing the ear damage. Halle has never said that I hit her," Justice wrote in now-deleted tweets, he added: "It was a former Hollywood boyfriend (WS) that she told me ! #getyourfactsright When she first reported that she had been in abusive relationships,she wouldn't name the "famous" former boyfriend She was mad at me leaving the relationship so she and her Hollywood Team just tried to destroy my character. It had to be my fault,right?"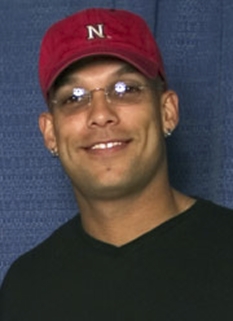 Justice, a former baseball player, then proceeded to mention all of Halle's exes:
"Yup..Me,Eric,Gabriel and Olivier were all her 'Knight in Shining Armor',until it ends..Then we all become the worst guys in history," Justice wrote. "Only the guys in the relationship with Halle know the real deal there will be another, of course. He'll be called 'The Best' until it ends."
Justice was married to Berry, 49, from 1992 to 1997, and Benet was married to her from 2001 to 2005.
He later came out to clear the air, stating that his intention was not to drag Halle's name in the mud. Thereafter, he thanked Halle for squashing the rumours and it appears that it is all water under the bridge…for now.
Doug L Fresh