There are stars who are Straight But Not Narrow… and then there's Nick Jonas. The pop star and actor recently declined to confirm or deny having had same-sex hookups.
Singer Nick Jonas rose to fame as a member of the boy band the Jonas Brothers. He has also worked on Broadway and appeared on such television shows as Smash.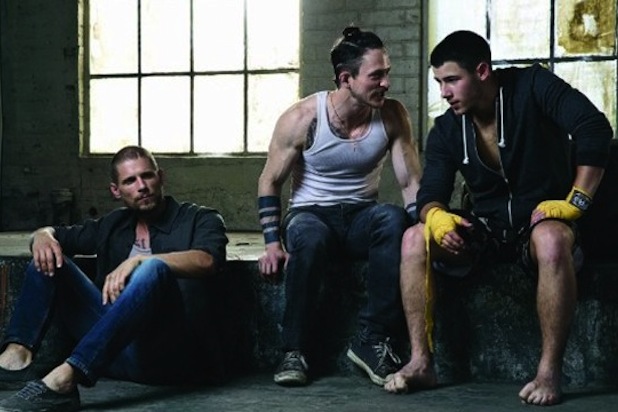 At the Radio One Teen Awards, Daily Star Online flat-out asked Nick if he has sexually experimented with men."I can't say if I have or haven't, but if you watch [Kingdom] you'll see more of that," he replied.
Nice plug! In Kingdom, currently airing its second season on DirecTV's Audience Network, the "Levels" singer plays Nate Kulina, a closeted MMA  gay fighter.And that's not his only time not acting straight: He also plays a gay character in Scream Queens.
Add in performances at Pittsburgh Pride and at gay bars around the country — and, of course, those crotch-grabbing photos — and it's no wonder some have accused Nick of "gay-baiting."