Teachers through KNUT secretary Sossion want the Education CS Jacob Kaimenyi and the national examinations council boss should quit over the leakage of examinations.
Knut Secretary-General Wilson Sossion Sunday said the examinations agency should be overhauled, with staff transferred, to stem the leakage of exams in future.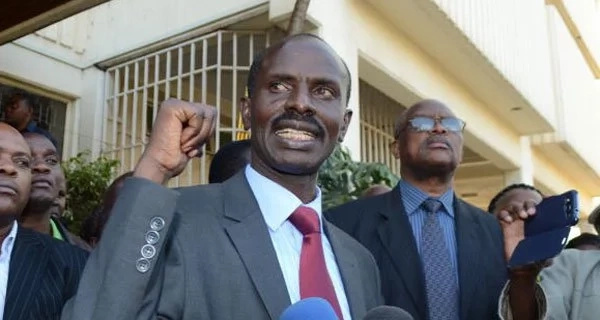 However, the council has ruled out the possibility of suspending the national exams, with the officials putting on a brave face in spite of extensive evidence of cheating. Critics said the integrity of the exams had been compromised, hence the need to push the tests to early next year.
He also claimed that the Education ministry and Knec officials could be leaking the papers in a bid to have a good reason to scrap the final Form Four examinations."They want to have grounds to scrap KCSE exams. We are suspecting that there is this kind of strategy," said Mr Sossion.
-Daily Nation
Oyaro Clinton