Kevin Durant will leave Oklahoma City and sign with Golden State Warriors in an announcement made in The Players Tribune on July 4.
The $54.3 million contract will run for two years with a player option for a second year.This will allow him to maximize the projected salary cap of $107 million next year.
For Durant,it is a matter of 'if you can't beat them join them'.This comes after The Thunders failed to make it to the NBA Finals last playoffs when the Warriors came back from a 3-1 deficit to win the conference finals.
He decided to join the 73-win Warriors, who are next season's championship favorites, in a bid to win titles.
But I am also at a point in my life where it is of equal importance to find an opportunity that encourages my evolution as a man: moving out of my comfort zone to a new city and community which offers the greatest potential for my contribution and personal growth. With this in mind, I have decided that I am going to join the Golden State Warriors.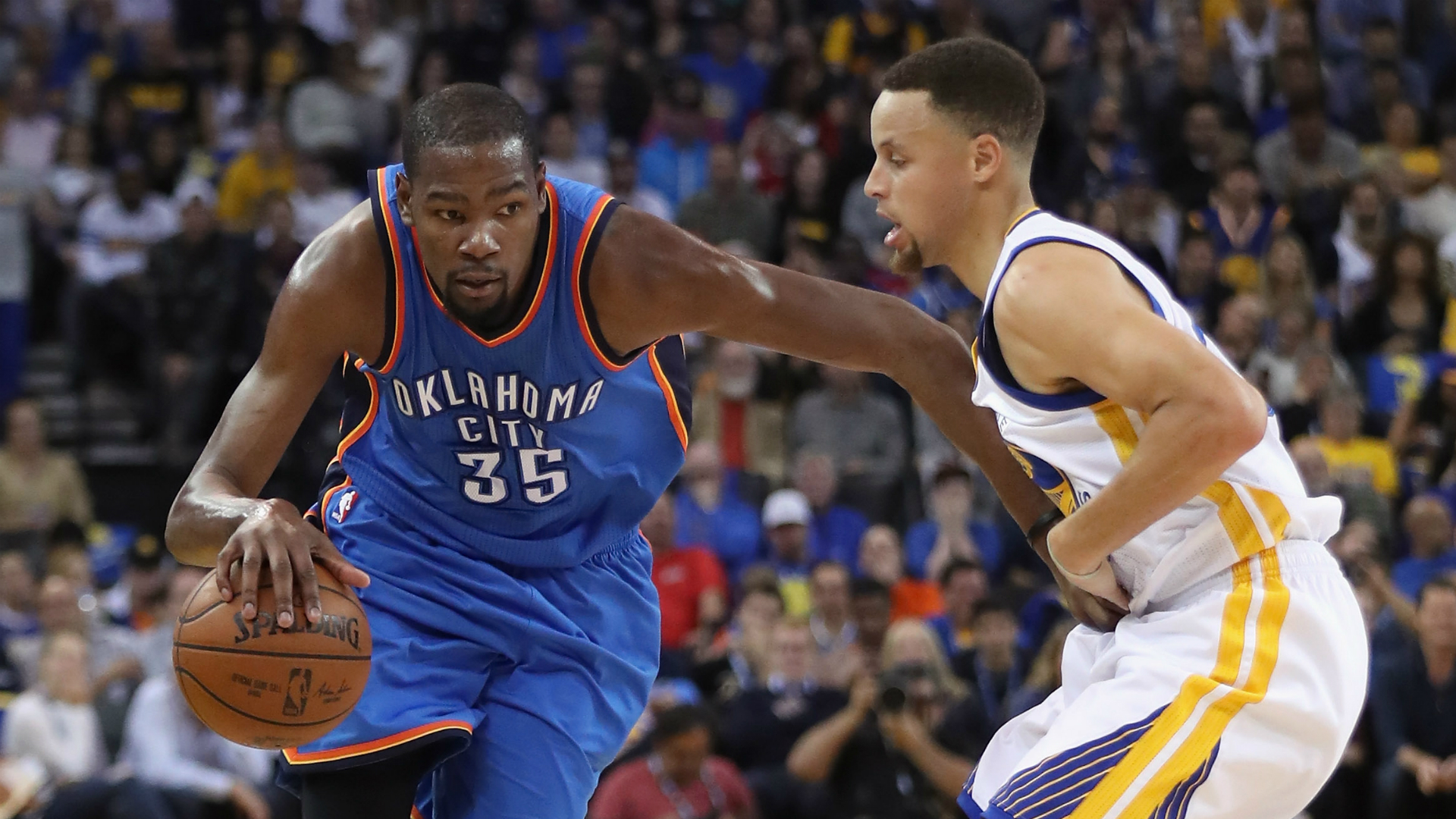 The former MVP missed most of the 2014-15 season after having a surgery on his right foot and there were doubts on whether he'd maintain his good form after the injury.
He proved his doubters wrong by putting together the second-best of his season.Besides that,he averaged 28 points, eight rebounds and five assists in 36 minutes per game while shooting 50 percent from the floor and 38 percent from beyond the arc.
Durant will join one of the best teams in the league and trying to stop a line-up of Curry-Klay-Iggy-Durant-Draymond next season will prove nearly impossible.