Last night, at around 4a.m to be precise, David Rudisha made Kenya proud as he shocked the world with his stellar performance at the men's 800 meters race on Tuesday.
After many 'athletic experts' said that he would never be on top form again, this win must be very satisfying for the champ.
Rudisha retained his Olympic title making him the only second athlete to have ever done that in the 800 meters.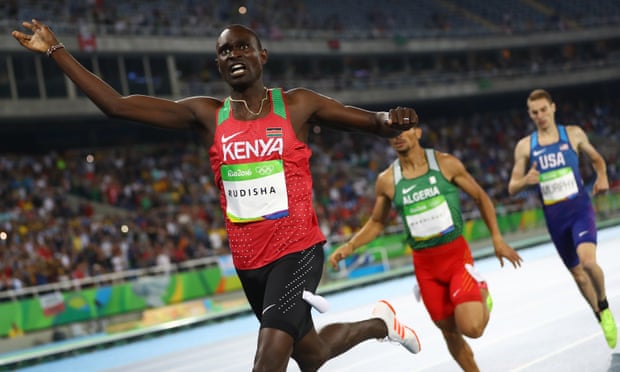 Rudisha won gold in the men's 800 meters after taking the lead in the last 200 meters of the race with a blistering run that that caught his competitors with surprise.
He had previously suffered injuries and loss of form, and had been expected to under perform by many in the Rio Olympics but the Kenyan proved them wrong.
Go King Rudisha. That is how it's done