Hate or love them Sautisol are the reigning Kings of Kenyan music.They have bagged notable continental awards and received nomination from BET becoming the second Kenyan(s) to do so.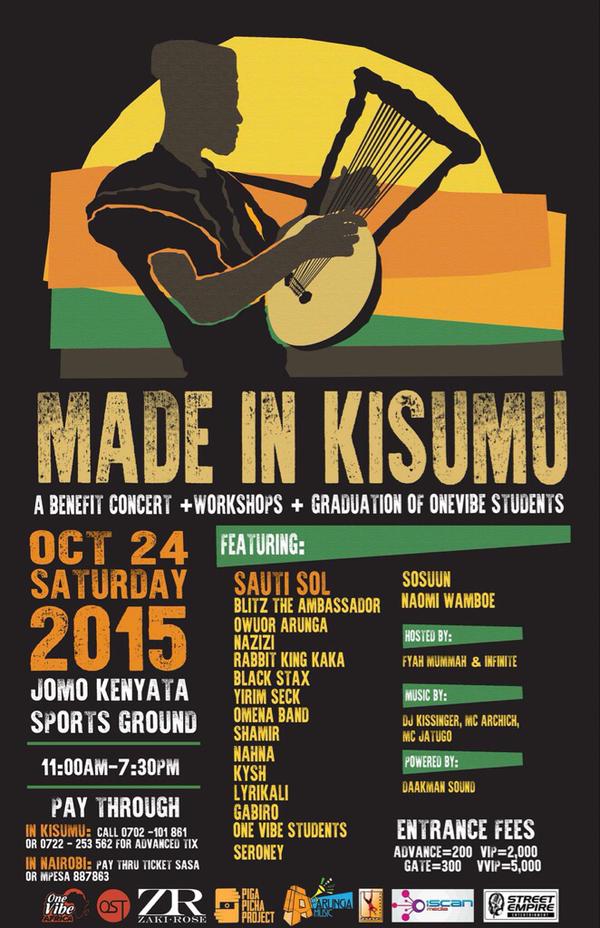 Well this weekend  Kisumu will play host to these African Kings of pop.They have recently released a new song Isabella which has received a good reception.Sautisol recently returned from their successful tour in the US which saw them perform with big global acts like Beyonce,Ed Sheeran,Coldplay and hang out with business moguls the likes of Jay Z and Richard Branson. Sautisol are at their tall time greatness.They are expected to grace Made In Kisumu concert later today.
Made In Kisumu brings the finest musicians in Kenya together with world-renowned artists and innovators for a week of workshops, music, film, art, and mentorship. The event is organized by One Vibe Africa.