The country is mourning after learning of the death of Mama Lucy.
The flamboyant First Lady died today morning while undergoing treatment in Bupa Cromwell Hospital in London.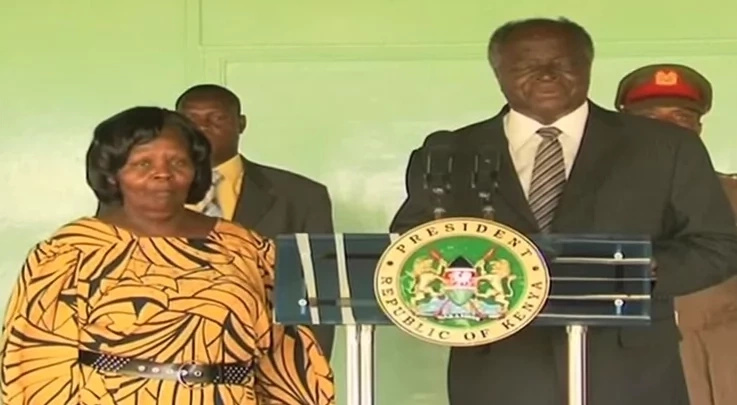 President Uhuru Kenyatta announced it at a private briefing a few hours ago
Mrs Kibaki had not been seen in public for nearly five years.
Rest In Peace Mama Lucy