Produced by Walt Disney Pictures, Queen of Katwe (in theaters Sept. 23) tells the true story of Phiona Mutesi, a 10-year-old girl prodigy from Uganda. One day, while selling corn on the street to help her family make ends meet, she meets a man named Robert Katende (David Oyelowo), a soccer player turned missionary who teaches local kids how to play chess.
Nyong'o plays Harriet Mutesi, Phiona's mother.
Katende helps the young chess prodigy, played by newcomer Nadina Malwanga, reach her pull potential and overcome her surroundings in the impoverished slums of Kampala, Uganda.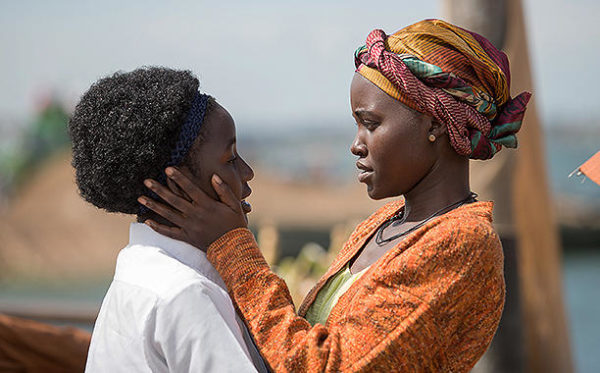 Lupita saw it as a homecoming project since Uganda neighbors Kenya.
"It was so great to go back home," the actress said at D23 Expo in August. "I'm from East Africa. I'm from Kenya, which is just next door to Uganda."
Watch the trailer below