Well, those are four words you never thought you'd hear in your lifetime.
In a just released press statement by the tennis star, Maria Sharapova has admitted to having taken a banned substance which led to her failing a drug test at the Australian Open. This was a result of her using doctor prescribed drugs which had an element that has just been deemed illegal by the International Tennis Federation (ITF)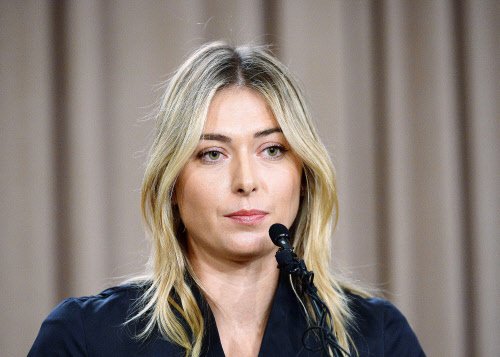 Sharapova during the press conference.
Sharapova went on to say that despite the fact that she did take the banned substance, she insists that she did not know that her drugs had the banned substance, given that the rules changed on the first of January.
She appeals to the public by stating that she had been legally taking the substance for ten years, and she would like us to understand.
Despite all that, she took full responsibility for the whole debacle and will accept any punishment for her mistake; she apologised for letting her fans down and admitted that she did not want to end her career in this manner.
Watch the video on the New York Times website by following this link:
Dougie Langat