Celebs who could now be considered as hair dyers had little brightening up to do. With the likes of Dua Lipa, they have branded out from typical shades to more playful colors. This is not only seen with the stars who have taken a plunge into new colors– newbies have tried it out too. Checkout their DIY dye jobs corona has them doing.
Elle Fanning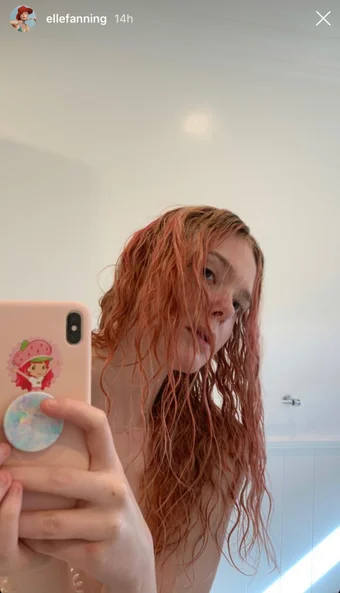 Are your roots starting to bother you? Just dye them! Well at least in Fanning's case. Usually rocking blonde hair, she decided to opt for a new coral color. Fresh hair color can liven things up, and hey, roots look cool anyways.
Hillary Duff's
For a future at-home dye job inspiration, Duff is your lady. She shares her transformation from blonde to blue. But she didn't just go for one color; nope, she incorporated different tones of aqua and blue for added dimension- talk about impressive!
Jennifer Love Hewitt
Bright pink hair dye is no longer just for music festivals, concerts, and the rebellious phase. Hewitt kissed her brunette hair and blonde ends goodbye and embraced highlights in her vibrant new color; she really pulls it off.
Kristen Stewart
Celeb hairstylist CJ Romeo shared Stewart's newest color in an Instagram post that read, "Who said you can't look cute on quarantine!?" The actor's new bright orange hair makes a look edgy and cute. What a refreshing color to all out on color change.
READ ALSO: DAVIDO'S SONGWRITER; WURLD RELEASES A NEW HIT WITH "MAD" VISUALS
Dua Lipa
Lipa swapped out the platinum highlights in her black hair for bubblegum pink ones. She shared some posts on her new look on Instagram, one of which was her boyfriend Anwar Hadid helping her dye while on lockdown- such a couple goal.