Pauline became a darling of the Internet this past week when a photo of her attending to a customer with compassion went vital. She is a customer care attendant at Safaricom. In the viral photo, Pauline knelt down while attending to 52-year-old William Kisumo, a Nakuru beggar who had visited a Safaricom shop to make a purchase.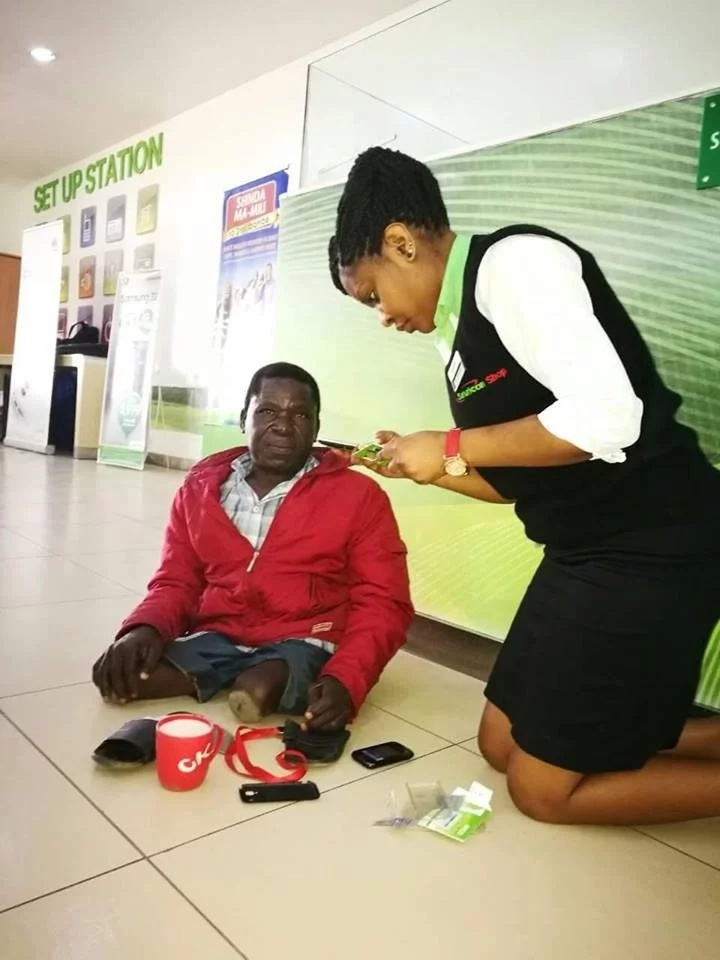 She was then recognised by the National Council of People Living with Disabilities.
Just yesterday it became evident that Pauline caught the attention of Safaricom CEO Bob Collymore. The employee got to meet her boss and chill with him in her office.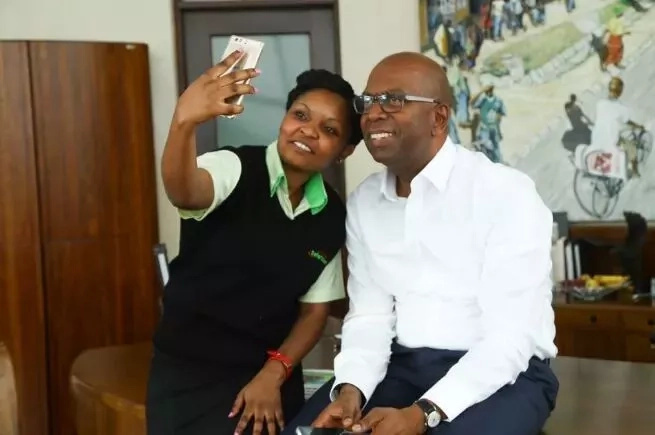 We really wonder what gift Bob got for his compassionate employee. Whichever way, it is great to see that the busy CEO took  the time to recognize Paulin'a efforts.