Talk about the power of 'new money syndrome'. You know those peeps always walking around with their car keys, so that you know that they own a car? Yeah that is new money syndrome right there. But what people do not know is that true money and wealth does not have to be shown off. You can see it from a mile away. Oh well! Enough of ranting, let's get down to the story making waves.
A Luo woman has left Kenyans feeling envious after she hired a chopper when her vehicle broke down in the middle of the road.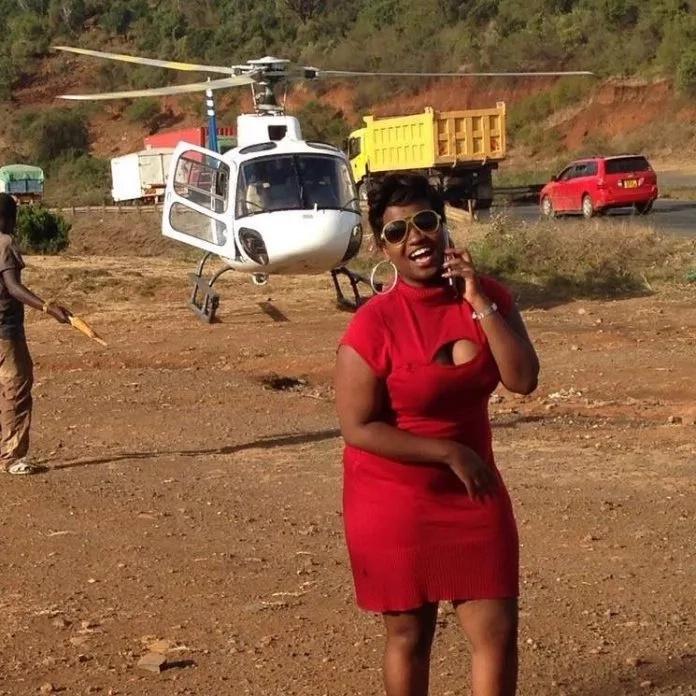 Corletta Okila ditched her expensive ride which had just broken down and decided to call for an Uber chopper to pick her up.
She posed for pictures with the chopper and posted them to her Facebook page.
So our car broke down in the middle of a highway and we had to call Uber chopper we'll be home in 10 minutes thank God #ujaluo itatumaliza
Check out some of the pictures she posted.
So what do y'all think? Did Corletta really have to floss the choppa moment?