A while back in 2013,a young sensation caught the attention of the whole country during the Drama Festivals state concert.
Daniel Owira was the student behind the humorous Otonglo Times narrative that left everyone in stitches including President Uhuru Kenyatta.
It was an act that later saw him get adopted by the Head of State who offered to pay his school fees till university level.
Two years later and the former Highie student confessed that he rarely sees the President contrary to what many people think but still has a way of getting to him.
"Not as frequent. He is very busy. I saw him last in August 2015. I have a way of getting a word to him though."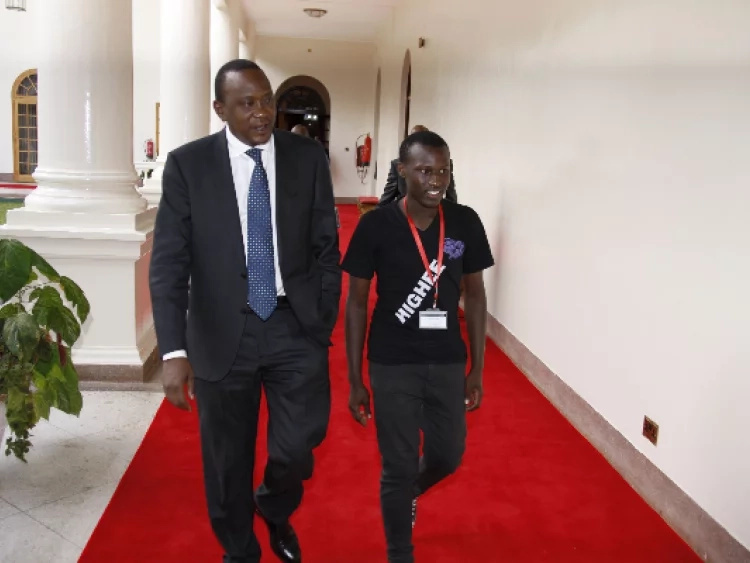 Owira,who is now a student at Multimedia University of Kenya,however acknowledges the President for paying his fees and even refers to him as dad.
"The president is like my father. He pays my fees. He is my mentor and my best friend. I call him dad."
Despite being popular,the Film and Animation student maintains that nothing has changed him as an individual.
"Being on TV and in the news has humbled me. It's been a good experience, quite challenging at times," adding that, "I became a 'celeb' and now, for some, reason, my friends and most people I know think I have a lot money to dish out, which is not the case."
Source:SDE