Rihanna has spoken about how she decided to get back together with rapper Chris Brown after he assaulted her because she thought she could change him. The singer reveals that she thought she could be Chris' guardian angel.
The 27-year-old acknowledged she and the rapper/singer, 26, don't have much of a relationship now but her feelings for him remain.
The Bahamian beauty is featured on the cover of the November issue of Vanity Fair and is featured in several stunning pictures.Even though she's constantly linked with other guys, Rihanna said the Loyalty hitmaker remains her 'last real boyfriend.'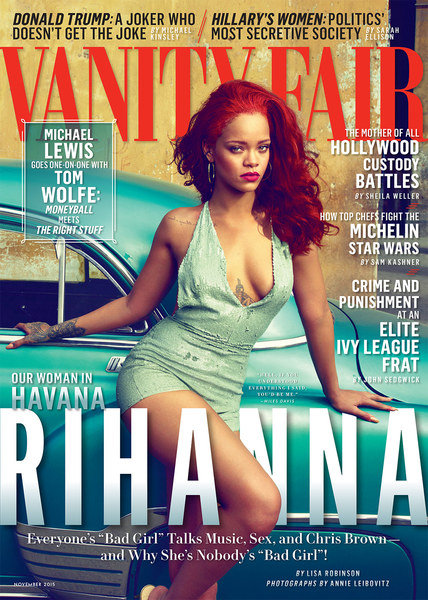 Brown attacked her inside his Lamborghini the night before the 2009 Grammys and photos of her bruised and swollen face were subsequently leaked to the website TMZ.

Chris Brown and Rihanna pictured here in 2012
Rihanna is currently rumored to be dating rapper Travis Scott.
-Daily Mail