Tragedy has befallen a family in Vihiga county after their daughter passed on under mysterious circumstances. The form three student is said to have died after a night of heavy parting with a male teacher
According to the family of the 16 year old had been sent away from school to collect fees arrears when she went to visit her male companion. She did not go home but rather chose to take a boda boda to visit the man she had met on Facebook
"After being sent home, she hitched a boda boda ride to Kegoye Secondary School to see the teacher,
"It was the first time that the girl and Silas Muhadia were meeting."
the girl's mother said.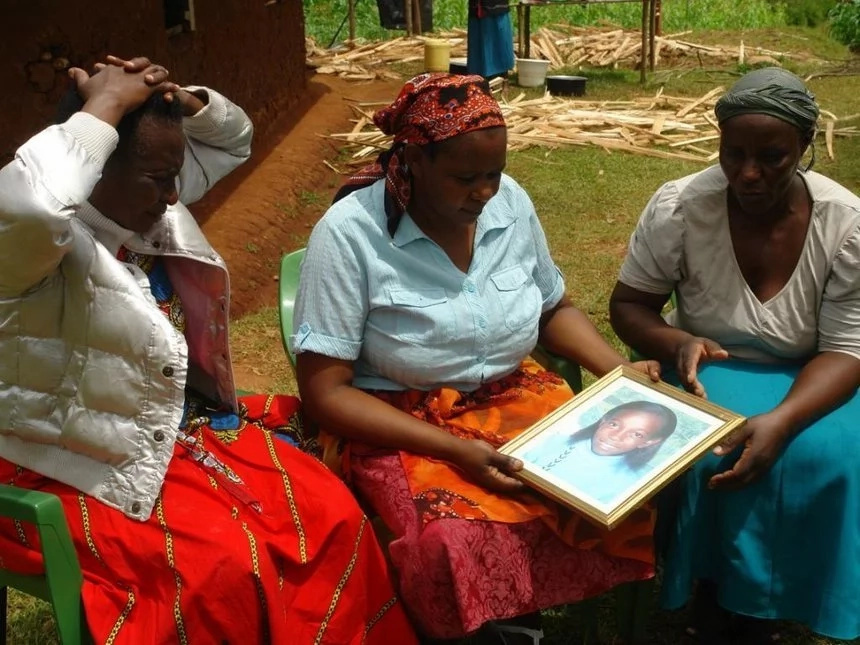 The girl is said to have been taken to a bar by the teacher, who forced her to take alcohol, later they both booked a room, where Silas forced the girl to have sex with him as he claimed he had spent a lot of money on her.
After the night of passion, the girl is said to have taken off from the room when the teacher left for school.
It is then said that the girl was waylaid by a group of people who led her to Kisumu
"They found her at Ukwala and she was taken to Vihiga police station where she recorded a statement,
"She looked stressed and frail. Police advised us to take her for a medical checkup before she could be interrogated further," the mother said.
Though she reported back to school on November 1st, she collapsed and went into a coma and passed on yesterday. Police are said to be investigating the matter. Her mother further expressed that the young lady indicated that the reasons for her troubles was Silas.
"Silas, you have destroyed my life."
the last words the girl said before her death.