A female police officer, 28, sadly ended her life today morning at JKIA.
The police officer, Gaudencia Wauisi, was found dead inside a toilet on the rooftop on one of the floors of the airport.
Reports coming in indicate that the suicide was planned, given some of the chilling messages she left on her Facebook timeline and Whatsapp personal status.
The female corporal officer is said to have just reported back to work on Tuesday from her annual leave.
Gaudencia's Facebook posts just 5 hours before her death indicated she was thinking about death.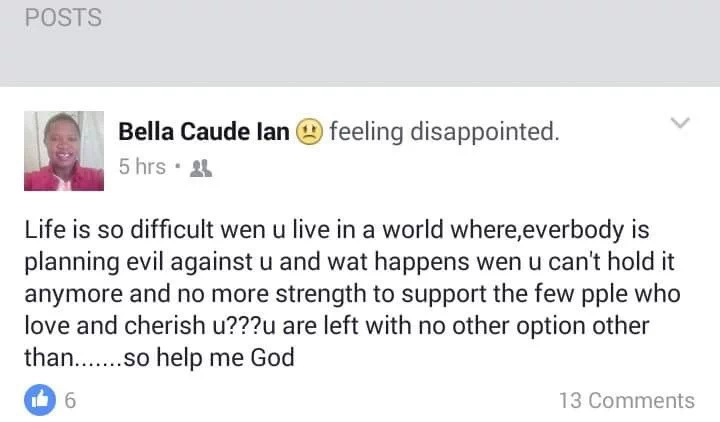 She also left another message on hwr Whatsapp status.
"My sweet baby may you grow while blessed, always remember mum loves you" 
The body of the 28-year-old was discovered by a cleaner at around 8:00am in the morning.
Condolences to her family. If you're ever having suicidal thoughts, please reach out to a loved one and talk things out. There is always a solution.