Clearly Trey is not just a ladies man, during his stay in Kenya he found the perfect ways to fit in with Nairobians. The Grammy award winning artist was in town to shoot his guest appearance for Coke Studio Africa Season 4.
Firstly he hopped into a Rongai nganya to the surprise of many Kenyans. Secondly he was all decked out in Harambee stars jersey as he was busy walking around the CBD.
Something else he did that wowed Kenyans-he bonded with a street kid giving him 50 dollars which is basically about 5000 bob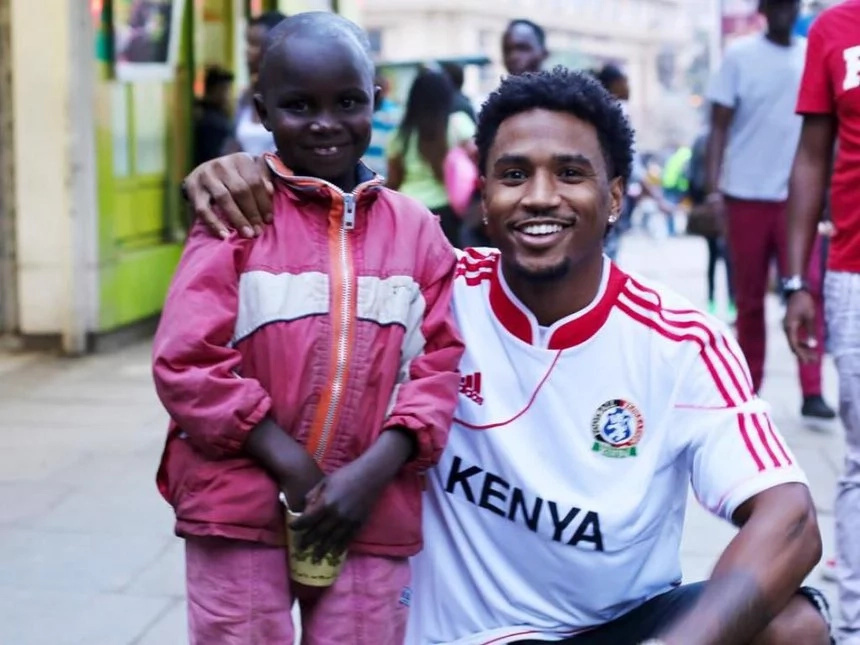 "This little dude was alone with his empty cup in busy downtown Nairobi and he just looked at me and smiled as we were walking.I gave him the equivalent of like 50 dollars.Then I asked him if I could take a picture with him.
Something about how big and beautiful his spirit was, while holding an empty cup put a lot of things in perspective for me. Overwhelmed with gratitude in these moments.
Love my people so much," he wrote on his Facebook page.