Yesterday President Uhuru Kenyatta made good on his promise to provide new buses for several secondary schools and colleges.
Some of the students and teachers had the honor to collect the buses from State House.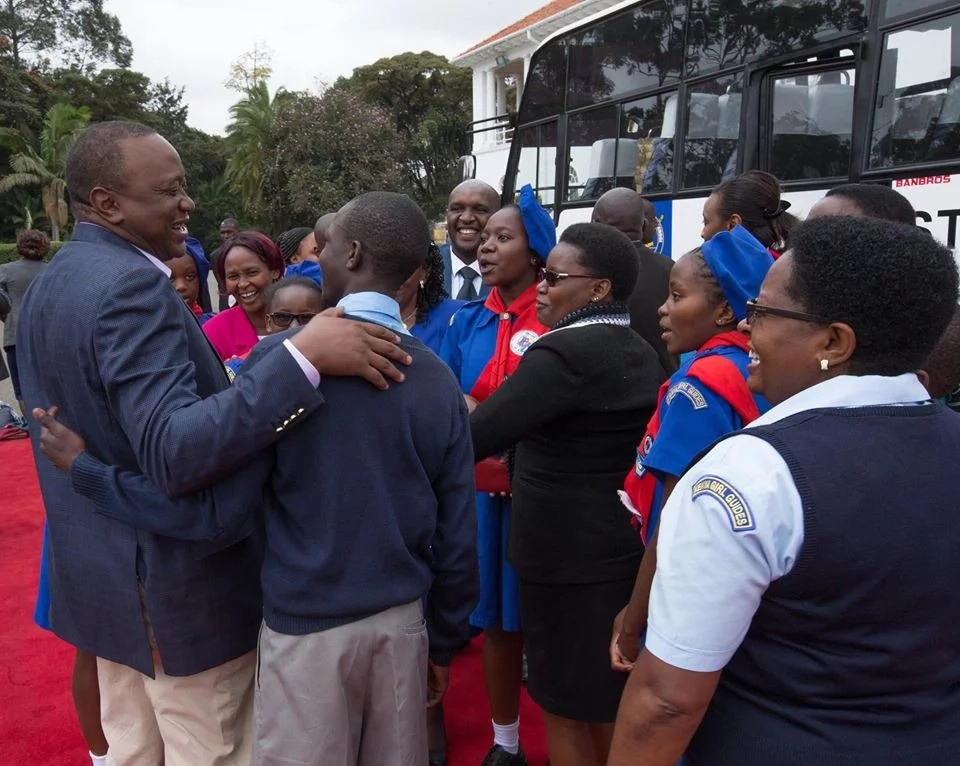 Some of the lucky schools included St Mary's Sosio Girls in Bungoma, Elburgon Secondary School in Molo, Chilchilla Secondary School in Kepkelion, and Uhuru Kenyatta High School Kabiyet in Eldama Ravine.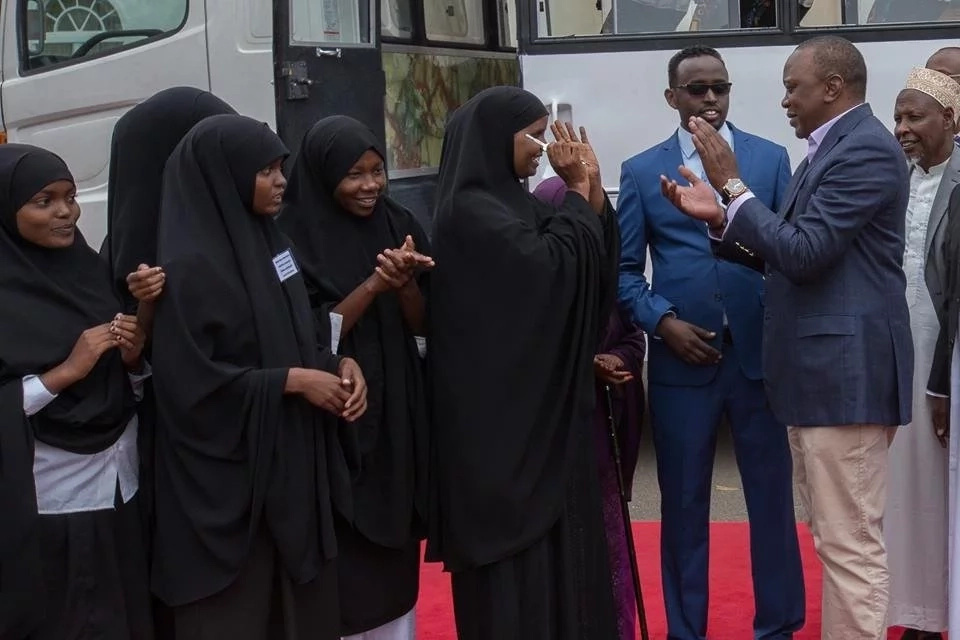 However, something stood out from the president's remarks. As he urged the learners to work hard , he also asked parents to stop putting too much pressure on students to score highly in their exams.
We highlighted this issue a few weeks back when we interviewed some students on the burning of schools. Students are feeling so much pressure to deliver stellar results, that they are too stressed. We are glad that the president has spoken on the issue.
However we still maintain that the education system needs an overhaul.