Where there's a will most definitely there's a way…This famous adage was well-illustrated over the weekend with His Excellency The President's recent visit to Obunga slums in Kisumu. The President was attending a Seventh Day Adventist Opening for the Jatelos in Kisumu City when The Man of the Hour, Philemon Agwanda hit the Jackpot for sure…Yaani luck was just searching for him. 
Uhuru was traversing down the streets of Obunga slums in his motorcade and the boys in the hood had to catch a glimpse of The Prezzo…Hopefully even get a selfie with him to boost their Luo ego in the hood. As His Excellency stopped over with his motorcade following him closely..His robust bodyguards stood by his side to guarantee him utmost security. Little did 28 Year old, Philemon know that the unplanned for stopover by Uhuru would transform his life completely.
Philemon Agwanda sorts out his certificates at his one-roomed house in Obunga slums, Kisumu County. He is optimistic his life will change after President Kenyatta called and promised him a job.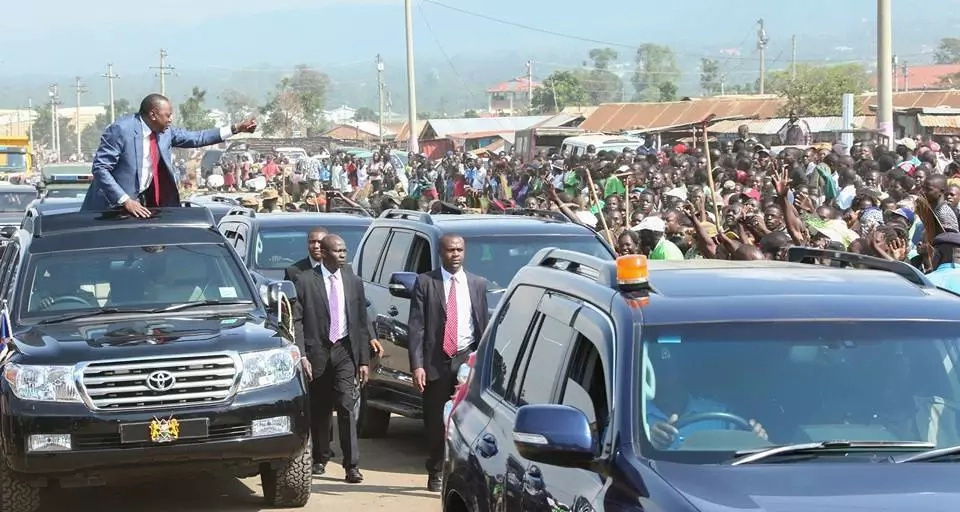 As the President addressed the avid listeners who had demanded for his remarks, Philemon saw the golden opportunity to air out his views and problems…Unlike those mamas who go on TV crying, "SERIKALI SAIDIE!" Philemon sent a  shout out to the President in an effort to get his pleas heard by Ule Msee. "Rais! Rais!Rais!" Philemon shout at the top of his voice….Those who went to Sunday School will say he acted design ya Blind Bartimeus shouting to catch Jesus' attention. Luckily, The President caught his attention and summoned him to his motorcade. Uhuru in his distinctly humane and humble character, warmly greet this man Philemon. Philemon at this juncture was mentally not in this world. Sema Cloud 9!!
The president gave Philemon a notebook and a pen. Then asked him what his name was. Uhuru asked him for his digits (Imagine!!) and asked him what problems he had. Philemon then poured out all his queries ungedhani ni maombi!! The president then told him he would get back to him later..Later that night as Philemon was surrounded by his Boyz at their local Hangout Base in Obunga, he received a call. A soft spoken mama talked to Philemon and asked him if he actually was Philemon and not a fraud. All of a sudden, He was now talking to the President (For those who always thought Presidents don't use mobile phones and communicate to other people telepathically…Yes he has a phone)
The President engaged Philemon in a lengthy conversation and they laughed all night. At the end of it all, The President assured him of a job and took his CV. Sema kuangukia design ya Jackpot..
                                                                                                                               By: John Kago